The highly optimized AI Service, ChatGPT has announced Pro Plan called Professional which costs $42 monthly. But, the Free Plan is still available for users for low demand. The Pricing has been shared by Saboo_Shubham, an author of books on OpenAI GPT-3 through his Twitter account.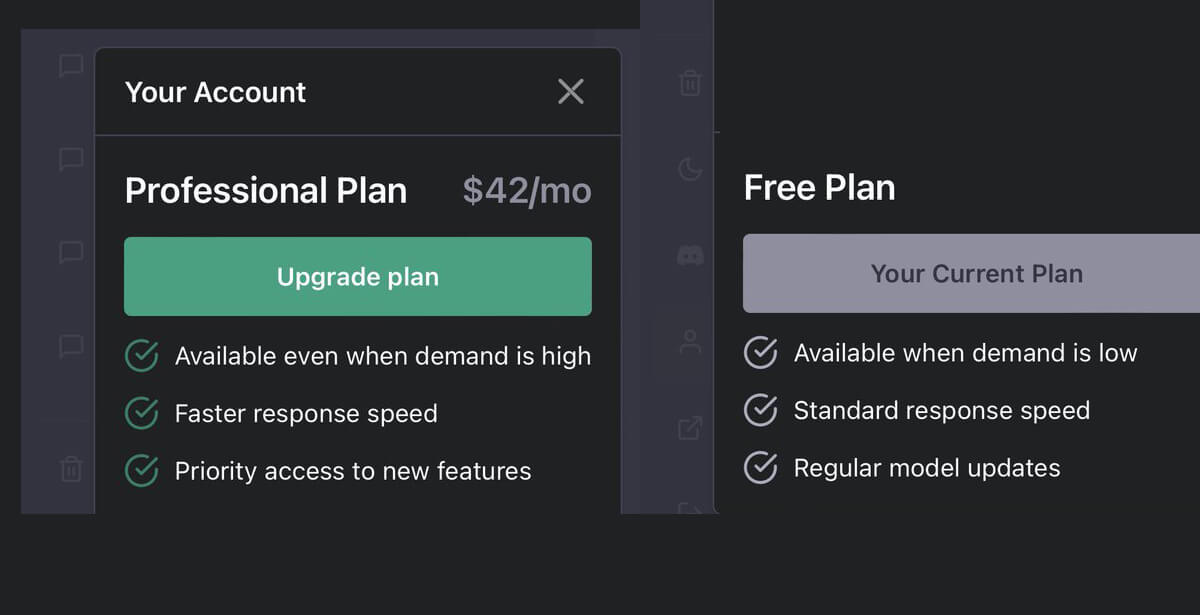 There are advanced features available on the Pro Plan including High availability, Faster response time, and Priority access to new features. With this plan, users will get very fast responses than to the free plan. Most importantly, users can get access to the new features once ChatGPT is released officially.
Also Read: Fiverr App is again available on Google Play after almost 36 Hours
Users will be happy to know that, ChatGPT free plan is still available and anyone can access it by creating an account. As per the screenshot shared by Saboo_Shubham, Free Plan is available when demand is low. It is also mentioned that the response will be less than the paid plan. Free Plan users will get regular module updates only.
Now, users can find this option in the sidebar "Upgrade plan".
Breaking 🚨

ChatGPT pro is now available for $42 per month while the FREE version still exists!

With ChatGPT pro, you will get:
– High availability all day
– Faster response time
– Priority access to new features pic.twitter.com/CJrHiqvpvA

— Shubham Saboo (@Saboo_Shubham_) January 21, 2023
For ChatGPT Updates, Please Follow us on Google News (Tap on the Star icon to Follow).