Ijtema 2nd Phase 2023: The 2nd Phase of Biswa Ijtema has begin on Friday, January 20, 2023. The 2nd largest congregation of Muslims in the country will start on the bank of the Turag River at Tongi, on the outskirts of the city, today.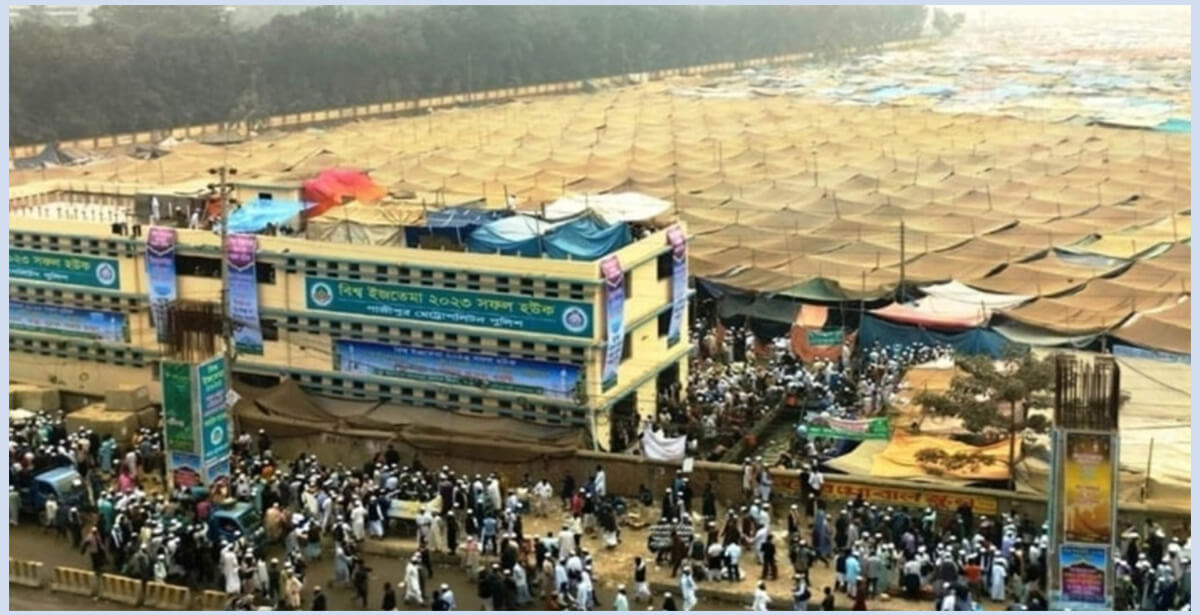 After the Fajr prayers, the Biswa Ijtema's 2nd Phase will begin with general sermons called "Aam Bayan" by noted Islamic scholars from 64 districts across the country. After two days, the program will end on Sunday, January 21 with the final prayers called Akheri Munajat.
Ijtema 2nd Phase 2023
As per the report, lakh of Maulana Saad followers from 64 districts of the country will take the part in the final event on Turag River at Tongi. Bangladesh Government has taken necessary steps to provide strong security during the Ijtema. Beside this, the Ijtema Maidan (Prayer Place) will be monitored every time through enough CC cameras.
Earlier, The 1st phase of Biswa Ijtema was took place at the same venue on January 13 which was ended on January 15. It is assumed that, all the devotes of Tabligh Jamaat from all the mustlim countries of the world will be take the part in the 2nd Phase. The media coordinator of Tablighi Jamaat, Muhammad Sayem said this.
Biswa Ijtema 2nd Phase: Overview
| | |
| --- | --- |
| Event Name | Biswa Ijtema |
| Event Type | Annual Event |
| Observed by | Muslim Community |
| Phase | 2nd |
| Start Date | January 20, 2023 |
| Day | Friday |
| End Date | January 22, 2023 |
| Day | Sunday |
Biswa Istema 2nd Part Latest Update
Tablighi Jamaat media coordinator Muhammad Sayem also mentioned that, a Jamaat of 50 Muslims of Nizamuddin already entered to the Ijtema Maidan on January 18. On the other hand, the guests are coming from Nizamuddin-Jamaat and Pakistan-Jamaat.
The metro rail will run non-stop from the Metrorail Stations – Uttara North Station to Agargaon Station from 8:00 AM to 05:00 PM on Sunday during the Akheri Munajat of the Ijtema 2nd phase to ensure the easy and smooth journey of passengers. A press release said confirmed the matter on January 19. It is also said that, MRT pass sales will be closed from 3:00 PM to 9:00 PM on the day.
For Ijtema Updates, Please Follow us on Google News (Tap on the Star icon to Follow)