If you guys looking for the 2nd Migration Result for HSC Migration Result 2020-21, then this post will help you to collect your result easily. You may also get too much important information regarding College Admission 2nd Migration Result 2020.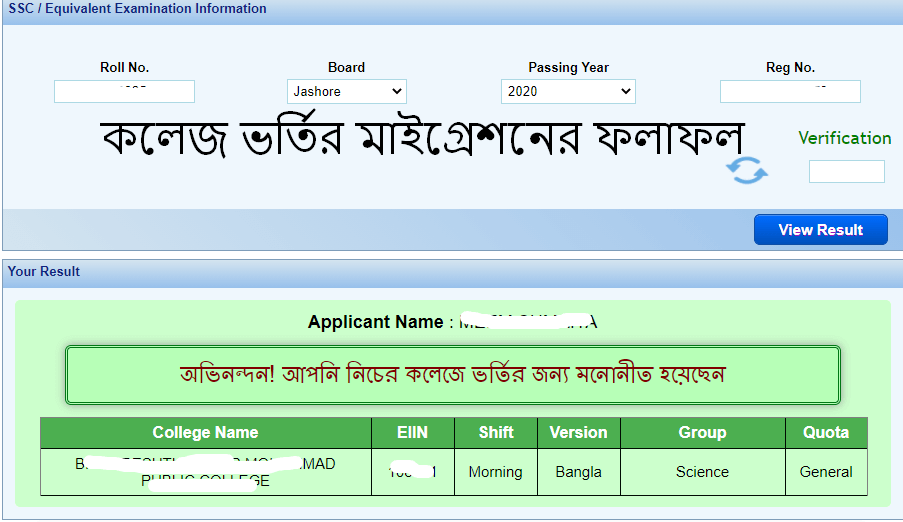 30 Seconds Summary:
Here you will get HSC Migration Result 2020 and also 2nd Merit Result.
How may work the migration system? and who will eligible for this?
The 2nd Time Admission Confirm Process with Full Date and Time.
HSC Migration Result 2020
Bangladesh Higher Secondary and also Xi Class Admission System Authority has been published the migration result for the admission session 2020-21. So, every candidates can check it from the official website as well as our website.
However, if you want to check the result, so you have to follow the procedure from this article. Because here we have described the easiest process for everyone.
HSC 2nd Migration Result 2020 Online
Are you waiting for the migration result? If your reply is yes, then do not waste your time. Let's learn the procedure.
First of all, you have to visit the official website of HSC Admission and apply the following steps.
First of all, candidates need to visit the official website of Xi Class Admission. You can also enter the website directly by clicking the link here: Xi Class Migration Result 2020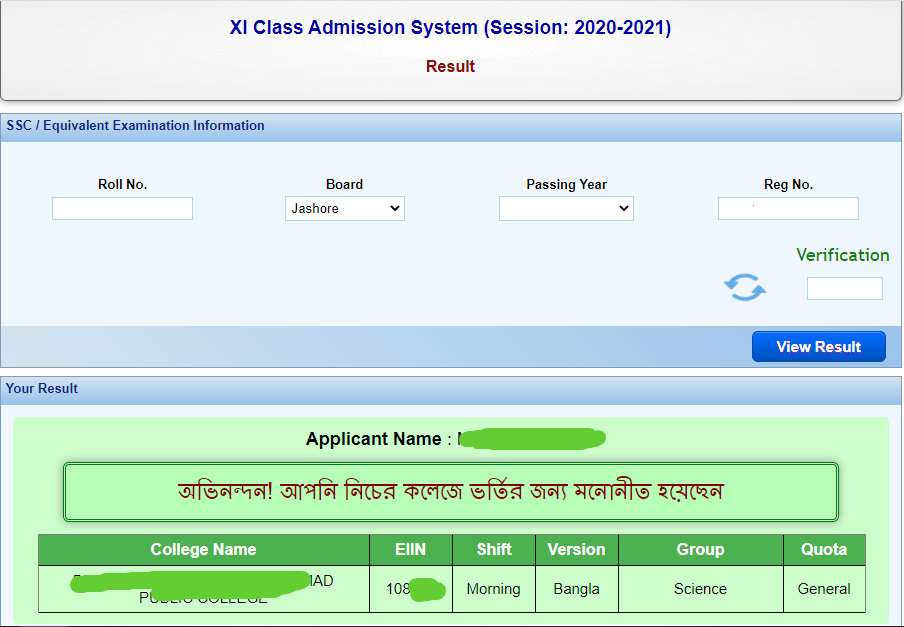 After that, you will get a new web page. Now click on "আবেদনকারীর ফলাফল" option from the new page.
Type your "SSC Roll Number" in the first box, select the "Board" and also "SSC Passing Year".
Now, write your SSC Registration Number in the writable box and also write the "Captcha Code" very carefully.
Finally, click on the "Next" option or hit the "Enter" button from the keyboard. Then you will redirect to a new page and this page will show you the result.
So, that's was an online method. If you want to get your result without any problem, so I would like to suggest you follow the above method carefully. Then you will find your result quickly.
Also read: HSC Result
What is HSC Migration and How it Works?
We already got too many questions related to Migration Result for HSC Admission 2020. The most popular question is "What is Migration and How to apply for Migration for HSC Admission?
So, now I am going to describe all the information for our valuable readers of All Result Net.com.
First of all, the migration system is the automatic system from Xi Class Admission System. And all the processes will generate automatically. Do you want to know how? Let's get started.
Suppose you had chosen "College 1 to 5" on the application time. But you have selected on "College 2″ (The Example Name". Then you have a chance for promotion on the "College 1" by the auto migration system. But be sure, you can't be a demotion at 3rd College. And College Admission 2nd Migration Result 2020 will be published on 10 September 2020 at 8:00 PM.
However, you should know a few things for Confirm the admission.
Conclusion:
Well, that's was all about HSC Migration Result 2020 for College Admission in Bangladesh for the session 2020-21. I hope you guys will be successfully understood and also able to check your result by reading this article. Finally, if you like this article, so please try to share it with your friends. Thank you.