Honours 2nd Year Routine 2023: National University, NU has published Honours 2nd Year Exam Routine 2023 today (Monday, November 6) for the academic year 2022. The Exam going to take place from November 30, 2023, said on the official notice.
National University issued a notice on Monday at 02:10 PM regarding Honours 2nd Year Examination 2022. The notice has been signed by Prof Badruzzaman, Examination Controller of the university. It is said that the exam which code is 2202 to be held on November 30, 2023. The university authority reserved the right to change the exam schedule said the exam controller.
As per the report, the English Exam (Subject Code 221109) is to be taken on the first day. After two two-day breaks, the next exam will be held on December 3.
The students who completed the form fill-up process, are eligible to sit on the exam. They are advised to collect the Honours 2nd Year Routine to know the exam date in detail. For this, students need to visit the official website of the National University.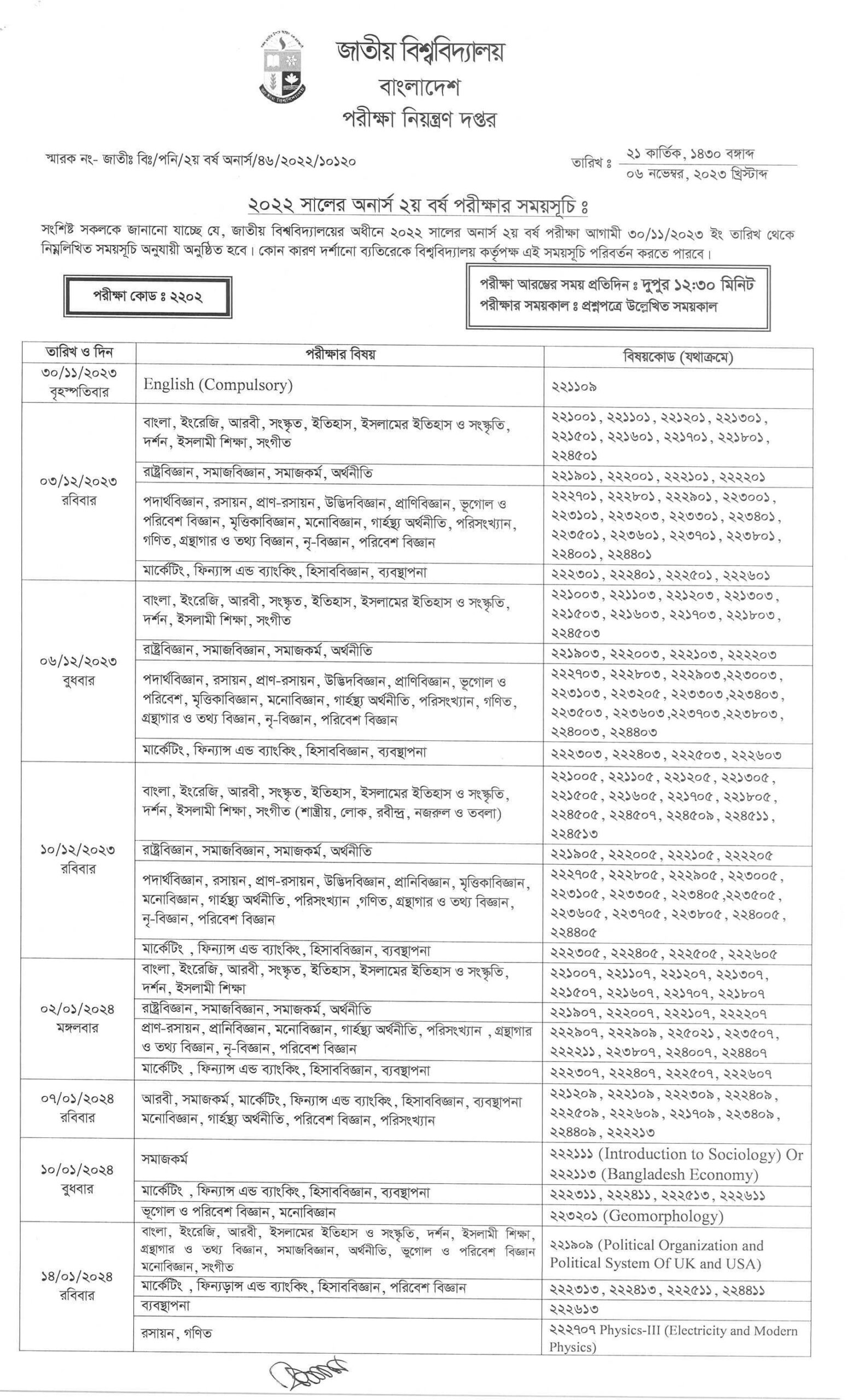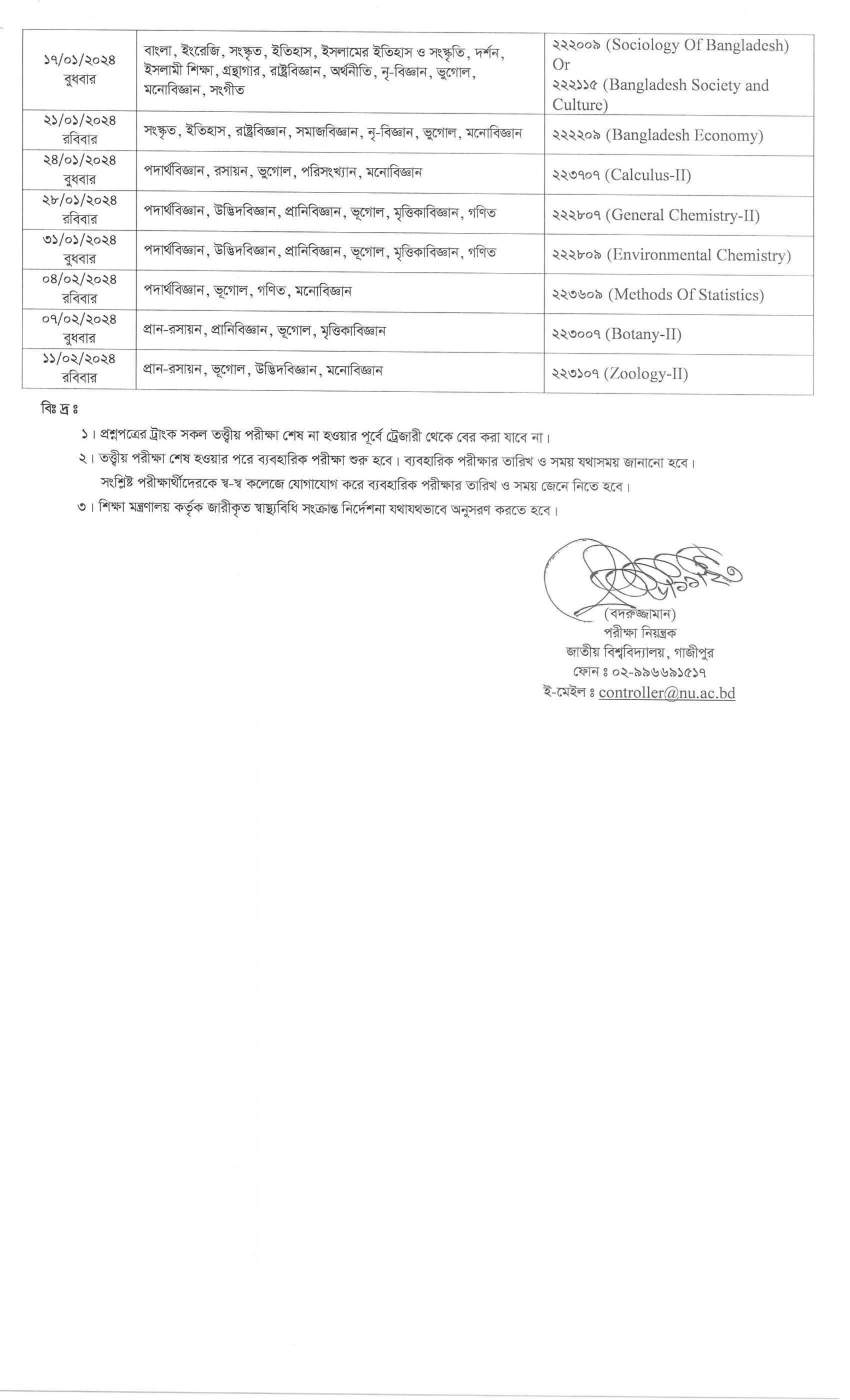 Steps to download Honours 2nd Year Routine 2023
Students who are eagerly waiting for the exam routine will be happy once they hear the news. Students can easily able to download or take a printout directly from the official website to know the date and time. You can simply follow the instructions given below to get the official notice.
First of all, visit the official website of the National University.
Type nu.ac.bd on the internet browser and hit the enter button.
Once the page is visible on the screen, scroll down the slider and find out the notice menu.
Click on the notice to open it.
You will see the exam date and time on the page.
For Latest Updates, Please Follow us on Google News (Tap on the Star icon to Follow).
Earlier, the National University declared the Honours 2nd Year Form Fill-Up for the session 2020-21 regular, 2019-2020 improve and irregular students. The online application was started on September 18 and continues till October 19, 2023. Later, the date was extended to November 12. A notice has been issued on October 29 through the official press release.