Do you need Master Noipunno Gov BD Login? Well, many of you are searching online to use the Noipunno after the official announcement published by the Bangladesh Education Board. Now, every institute needs to register and use the Noipunno App Web version for the assessment of Classes 6 and 7.
On November 2, 2023, the Directorate of Secondary and Higher Secondary (DSHE) authority published a notice regarding the Noipunno. The notice was signed by Assistant Director, S M Jiyaul Haydar Henri.
As per the notice, Educational Institutes in the country need to use Noipunno App and Web Portal for the assessment of Classes 6 and 7. The platform has been developed by A2i under the National Curriculum and Text Book Board (NCTB). It was declared that the app to be released officially on November 4, 2023.
Master Noipunno Login
The authority mentioned that the guidelines have officially been published to use and submit data to Master Noipunno Gov BD. The online registration at master.noipunno.gov.bd started on November 4 and ended on November 8 as per the notice. Luckily, the registration forms are open for those institutes who haven't registered yet.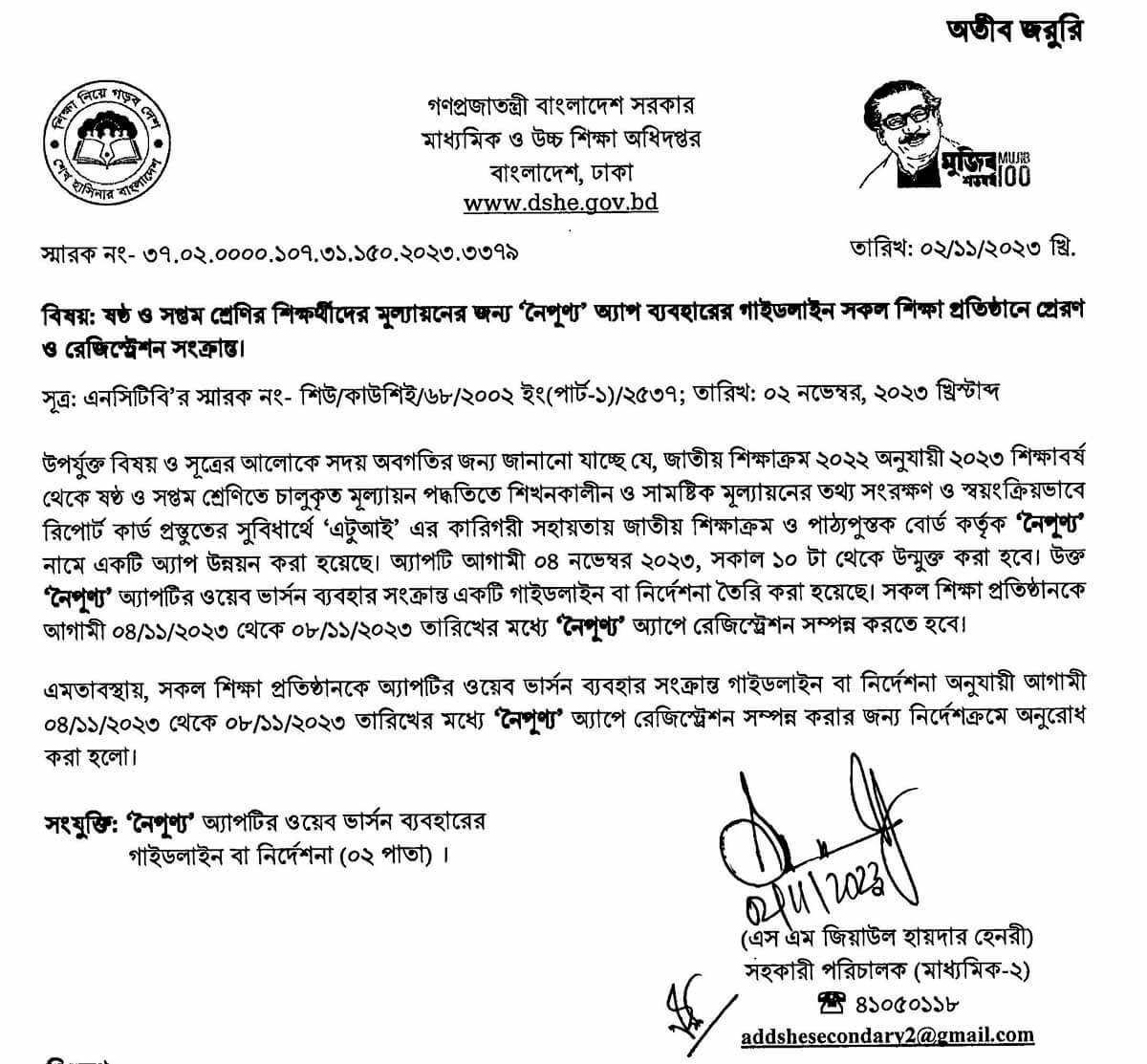 Meanwhile, there are a huge number of institutes that haven't registered on the Noipunno App or Website. They can complete the task on both platforms, web and app. If you currently looking for a Master Noipunno Gov BD Login to register or submit the information, you can simply do this directly from the official website.
For the convenience of the Education Institute's authority, we have shared step-by-step instructions.
Learn Master Noipunno Gov BD Login Method
First of all, you will need to visit on master.noipunno.gov.bd.
Type the Website URL on the Internet browser.
On the main page, you will get a window.
Select the account type.
Type the User ID and PIN number.
Click on the "Log in" button.
Finally, the profile will appear on the screen.
Note that, you will need to use the Noipunno App from Google Play if you haven't created an account. Currently, the registration page are not available on the web portal.
For Latest Updates, Please Follow us on Google News (Tap on the Star icon to Follow).
FAQs
How to Open a Noipunno Account?
The Institute head can easily create an account directly from the official website.
EIIN Number is required for registration?
Yes, the EIIN Number is required to create an account or registration.
Why is the website showing a 'Sarver Not Found' error?
The message can be seen while browsing the website. But, you must be aware that, this is not from the server side. It can be happened if you are using a slow internet connection.