News Published on 20 October 2021: Dhaka University DU Admission Result 2021; A Unit Result published. You guys can check your result from this website without having a problem. Here we have described all the easy steps for our valuable readers of All Result Net.com. So you may check your result from here.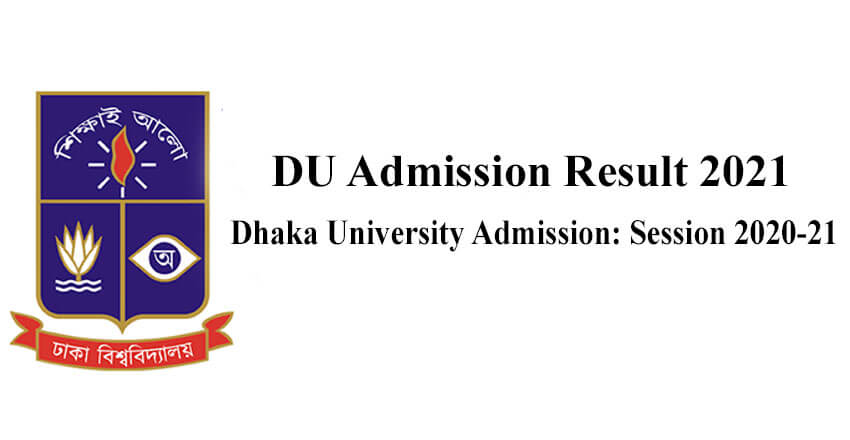 Hello Everyone!! We hope you guys will be looking for Dhaka University DU Admission Result 2021. If this is right, so don't worry! You are coming to the right place. Because you can get all the important notice of Dhaka University from our website. So today you can check Dhaka University All Units Result from here.
DU Admission Result 2021
Now everyone can check their DU Admission Result for session 2020-21 from the official website and also from our website. Now it is time to share all the easy ways to collect your admission result. Let's check following the way to check your Dhaka University Admission Result.
DU Admission Result 2021 Date du.ac.bd
After the Dhaka-university admission test candidates are waiting for the result. The admission result is too much important for those candidates who are participated in the admission test.
Dhaka University DU Admission Result 2021 has been published on 20 October 2021. You can easily able to check DU A Unit Admission Result from the official website and also from our website.
ফলাফল প্রকাশিত হয়েছে।
How to collect DU Admission Test Result?
The candidates will be worried about the result-checking process. Some of the candidates also asked "How to check Dhaka University Admission Test Result" us on our Facebook Page.
This is the most trending question for those students who participate in the Dhaka University Admission. That's why here we have described two different ways to check your result.
1. DU Result 20221 Online:
Dhaka University Admission Result is now available online. Every year Dhaka University tries to publish their admission result online. If you have an Android smartphone or Pc/Laptop so You can easily able to check your DU Admission Result 2021 online. Just follow the steps below.

First visit here >http://admission.eis.du.ac.bd/
Click Login Button
Enter Your HSC Roll
Select Your Passing Year and Board Name
Next, Give Your SSC Roll
and Finally, Click to Submit Button.
That's it. If you won't able to collect your result online, don't worry! You can easily check your DU Admission Result using your mobile SMS.
Also Read: RU Admission Result 2021
2. DU Admission Result 2021 by SMS
Every candidate can check their admission result online and by SMS. The online process is simply hard for everyone. But everyone can check the Dhaka University Admission Result from their mobile phone. Just you have to know the process.
This process is very simple. Just go to your mobile message option, then type DU <Space> Unit Name <Space> Roll number, then send the complete SMS to 16321. The simple process below Dhaka University Admission Result by SMS
DU<space>unit<space>Roll send: 16321
Exp: DU KHA 7787844 send: 16321
DU Admission 2021
Dhaka University Admission Circular 2021 has been published. Now everyone can submit their online application within 31 March 2021 according to the notice. According to the notice, HSC Result 2021 passed candidates can apply on Dhaka University Admissions. Interested candidates can apply for DU Admission from 08 March 2021.
Event Name: Admission
University Name: Dhaka University
Application System: Online
Application Start Date: 08 March 2021
End Date: 31 March 2021
The admission circular 2020-21 has been published by www.du.ac.bd. Dhaka University's 1st-year admission procedure for undergraduate students for the session 2020-21 will start on 08 March. SSC and HSC GPA (Grade Point Average) will be added for Dhaka University.
Conclusion:
Well, that's was all about DU Admission Result 2021 for the session 2020-21. We hope everyone will be understood this article and succeed to submit their application.
If you liked this article, so please never forget to share. You may also like our Facebook Page or join our Facebook Group through the following links.