If you want to play a quiz and earn money, then Bkash Quiz 2020 System will be on your favorite list. Because they announced that, they will pay 200tk if anyone wins after playing their quiz. But participants need to follow their rules that I have already mentioned here with everyday quiz results.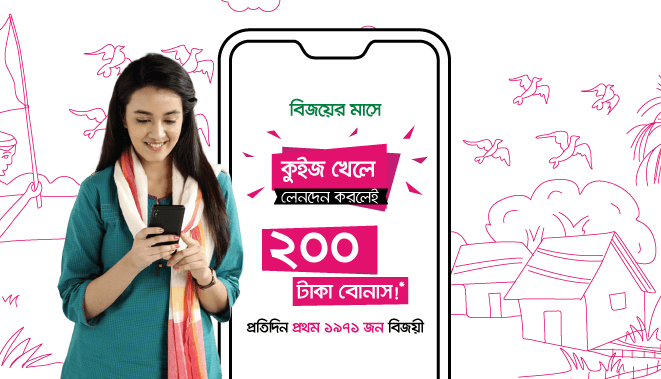 In addition, the quiz program was started on 1st December 2020 officially on their official website. However, today I am going to share the known and unknown facts about this quiz program. I have also described Priyo Com Quiz Rules in my previous article. You may also check it by clicking the link. Then read more about the quiz and also download the quiz result.
Bkash Quiz 2020
On 2nd December 2020, My friend Samiul Islam (Also writer of AllResultNet.Com) told me that, he will be participating in a quiz program. I asked him "Which type of quiz program is it?". "The quiz program is organized by Bkash" (Mobile Banking Service in Bangladesh), he replied.
Rules
Recharge from Bkash App
Cash Out or Send Money via Bkash App
Make Payment or Pay Bill through their official app.
Transfer money by their app.
In Conclusion:
Bkash is the top Mobile Banking System in Bangladesh. They arranged a competition that is really amazing for their customers. On the other hand, they launch it on our Victory Month. It is also a great thing for Bangladeshi People. However, play the bkash quiz 2020 and earn 200tk within a few seconds. I hope you guys will be like this article. If you do so, so please try to share this article with your friend circular. Wish you all the best for your quiz competition.