Sony Aath YouTube Channel is the most popular channel for Gopal Bhar, Nat Boltu Cartoon, Crime Patrol, CID, and others, currently not found on YouTube! The channel is disappeared from Youtube and is currently not available on the right URL.
Yes, you heard right! The official YouTube Channel of Sony Aath is now not found on the platform. Millions of subscribers of this channel are not able to view their favorite cartoons like Gopal Bhar, Balbir, and TV shows like Crime Patrol, CID, and others.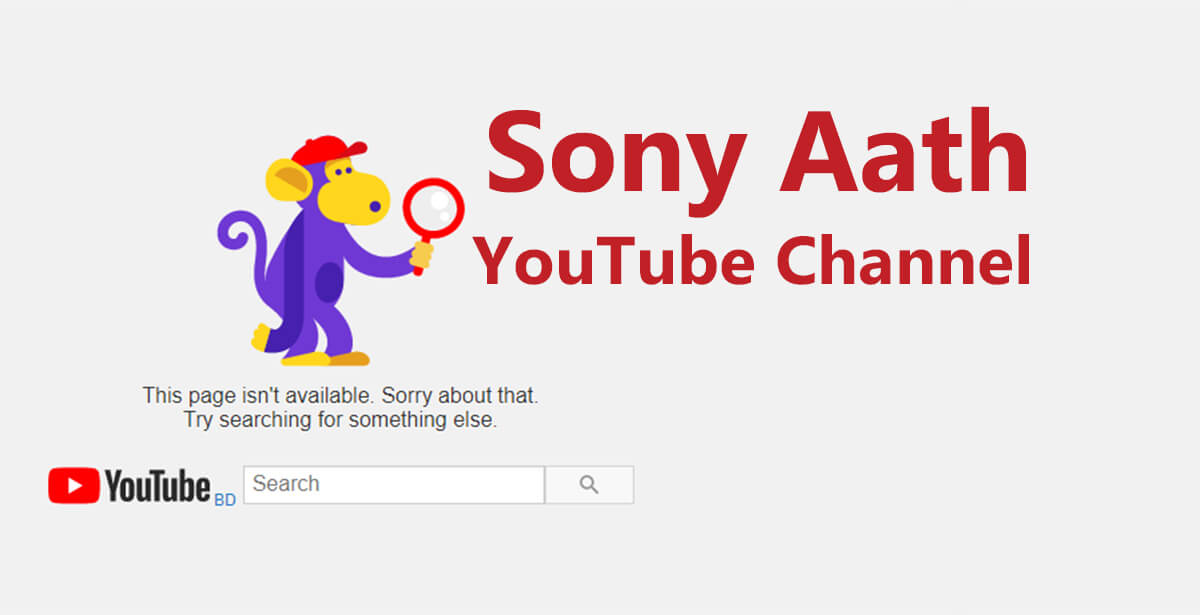 As per the report, the Sony Aath YouTube channel disappeared from YouTube today, March 8, 2023, around 1-2 hours ago. The users are searching on YouTube about the channel, but the channel is not found there. Many videos from other channels appear there instead of the original channel.
We also investigate the issue once we heard that the channel is invisible on YouTube. While writing the Sonay Aath YouTube Channel News, the Youtube Channel Link is available on Google Search. When we clicked on the link "This page isn't available. Sorry about that. Try searching for something else." message is showing there.
So, it is confirmed that the Sony YouTube channel now disappeared from the platform. Till now, there is no confirmation declared by the authority.
Meanwhile, many of the YouTubers claimed that it is assumed that, the channel is hacked or got many copyright strikes as they reupload many videos. As a result, the incident happens today.
For Sony Aath News, Please Follow us on Google News (Tap on the Star icon to Follow)
When I sit down for Breakfast, Lunch, or Dinner, I always watch Gopal Bhar Cartoon on my phone. Now, I am not getting the channel. This is very sad news for me. A user wrote on Facebook Post.