Noorani Board Ctg Result 2022 on 25 December 2022. Students who appeared in the exam from Chittagong under Noorani Talimul Quran Education can check the result today. The Authority officially published it for the class 3 final exam.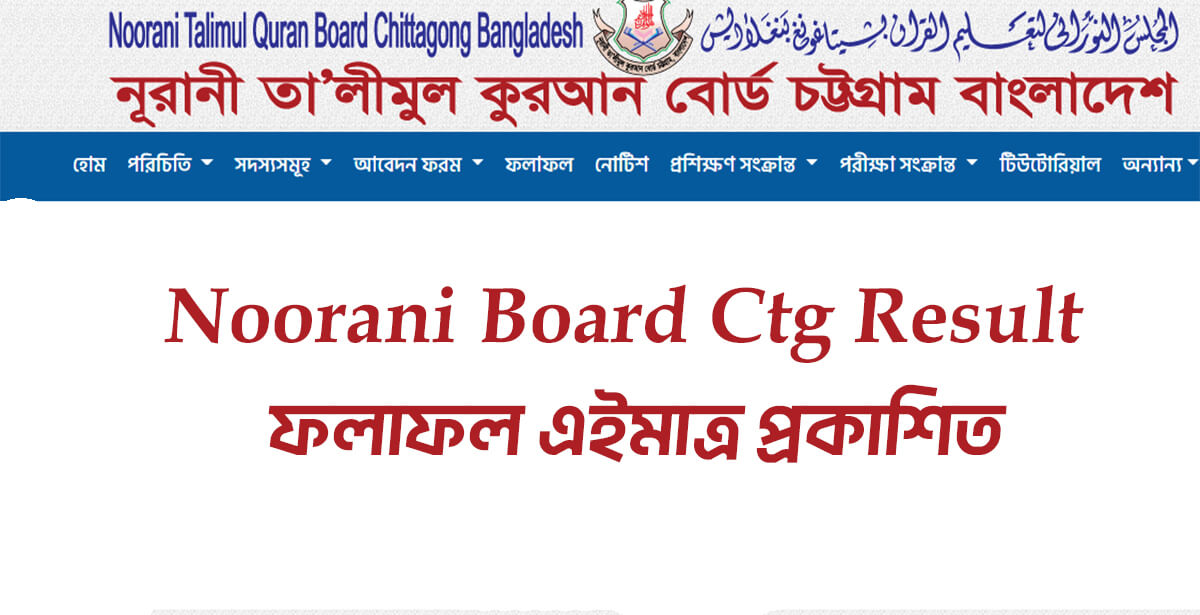 The information has been confirmed by Mufti Muhammad Ali, Exam Controller of Chittagong Noorani Board. He said students will be able to collect the exam result through the official website.
Noorani Board Ctg Result 2022
After completing the Board Exam held on December 2022, Chittagong Board published its result. They are invites the students to view their results which can be found by providing the roll number. On the other hand, Noorani Talimul Quran Board Bangladesh also declared the date to publish the Class 3 Exam Result.
Education Board Director said that the Final Exam Result has scheduled to publish on Monday, 26 December 2022. For this, we have organized a press conference at the National Press Club. It is said that students who participated Class 3 Exam, can view the result directly from the official website.
Meanwhile, Noorani Board Ctg Result 2022 has released on 25 December 2022. The difference is, students will have to enter the separate website for Chittagong Noorani Board Education.
Check Noorani Board Ctg Result 2022 Online
After hearing the result publish news, a lot of students are looking to view their results. Many of these do not even know the method.
For the convenience of the students, we have shared step by step method below;
First of all, visit the official website www.nooraniboardctg.com
Once the site appears, click on "Result" from the main menu.
A new page will appear soon.
On the page, select the examination name.
Type Registration Number.
Lastly, click on the "Submit" button.
Now, the result will be visible on the screen.
Students are advised to take a screenshot or printout of the result page to use it later. Provably, the page will be needed later.
Also Read: Noorani Board Result 2022
Current Status of Noorani Board Ctg Website
Generally, Education Board websites need to handle the huge number of users visiting at the same time. Once the students hear the resulting news, about 150 or 500 students try to check it at the same time. For this, the website will not be responding properly.
However, we found the official website is working on our end. So, students may enter their registration number into the website in order to check Noorani Board Ctg Result.
If they experience any errors, Mobile SMS Method can help them.