If you looking for Medical Admission Result 2021 for the session 2020-2021, so here you will get it very fast without any problem. Anyone can download the result from this page as a pdf file. We have already collected the official file and uploaded it on our website server. That's why anyone can download it without any issue.
In this article, we are going to share Medical Admission Result 2021 by SMS, Online or PDF File. Everyone can get their Directorate General of Health Services Admission Test Result from here.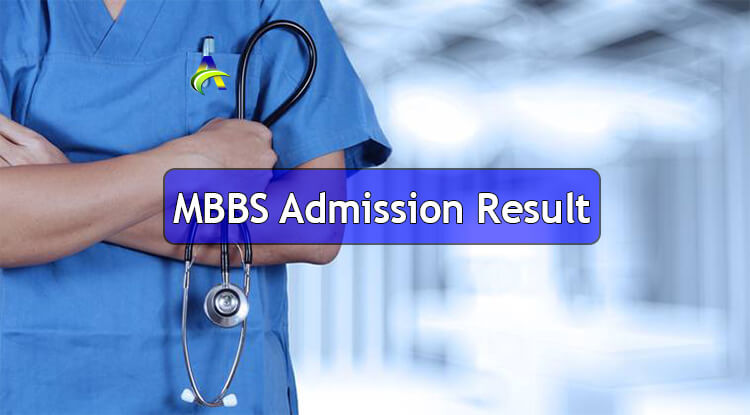 Medical Admission Result 2021
Everyone can download their result from here. Click here to get your Medical MBBS Admission Result easily.
Medical Admission 2021 DGHS Gov BD
MBBS Medical Admission Circular 2021 for the session 2020-21: MBBS Admission 2021 going to start on 11 February. The circular was published by the official website dghs.gov.bd. Here is all the important information for interested candidates. Every HSC Passed Candidates can apply for MBBS Medical Admission. Now admission circular available on our website. You can download it from here.
Are you looking for a Medical Admission Notice for the academic year 2021? So you are coming to the right place. Here you will get all the necessary information about Medical Admission 2021.
Medical (MBBS) Admission for the academic year 2021 has been published. Now it is available on our website. The past year 2019 Medical Admission application was started on 25th October. And it ended on 5th November 2019.
As per the notice, MBBS Admission 2021 will start on 11 February and the admission process will ends on 01 March 2021. Interested applicants can apply for Medical Admission Test Notice 2021 by online and mobile SMS. Every candidate can apply through mobile SMS. Must need "Teletalk" mobile phone. However, You can download Medical Admission Circular from here.
MBBS Admission 2021 Date and Time
We hope you are looking for Medical Admission Circular. The circular publish dated announced officially. You can easily able to Download Medical (MBBS) Admission Circular from the official website and also from our website.
Medical Admission Circular has published on 07 February 2021. Here you can get all the important information about Medical Admission.
Education Qualification Requirements
Only Science Student Able To Apply
Student Must Be Bangladeshi By Birth
Candidates have to pass SSC or Similar exam in Academic Year 2017 and HSC or Similar exam in Session 2019-2020.
Total 9.00 GPA (SSC & HSC Both Examination) required for Medical Admission
CGPA 3.50 Minimum in SSC & HSC in separately.
CGPA 3.50 Minumum in Biology in SSC & HSC both exams.
Admission Exam Date 2021
We have already discussed the Medical Admission Circular 2021. There includes the Medical Admission date published. The medical admission test will start on 02 April 2021. You can also check MBBS Medical Admission Result from our website after completed the admission exam.
MBBS Admission Circular 2021 PDF Download
Now official circular available on the official website. Everyone can download the Admission Circular from the official website. You can also able to download the circular from our website. We have uploaded the circular from the official website. You can easily download MBBS Admission Circular PDF from here.
Medical Admission Circular PDF 07 February 2021
Colleges Seat numbers for Medical & Dental
No. of Medical & Dental Colleges & no. of seats in Medical & Dental College are given below:-
| | | |
| --- | --- | --- |
| Name of College | Total College | No. of Seat |
| Public Medical College | 29 | 3,162 |
| Private Medical College | 64 | 5,325 |
| Public Dental College | 09 | 532 |
| Private Dental College | 24 | 1,280 |
Process for MBBS Admission Form Submission
The maximum number of students don't know how to apply Medical Admission or Medical Admission Process. If you one of them, so don't worry dear! Here we have included all the ways for the admission process.
Every applicant is able to apply on Medical Admission using two methods. One is online and another is a mobile message.
Online Application Process:
Interested Students have to Apply Online. And Application Form Fee had to pay through Dutch Bangla Mobile Banking (DBBL). Mention That, Previous Year System was Teletalk SMS Application. So From This Year The Authority of JU Introduce Online Application System.
The application system is similar to the National University Honours Admission 2021 session. First, visit the official website of Medical (www dghs teletalk.com.bd) then follows the steps below.
First of all, visit the official website http://dghs.teletalk.com.bd/ by clicking the link. After that, you have to choose MBBS or BDS Admission from the list.
Click on the selected department, then you will get a new page.
Input your SSC and HSC Exam Roll and Registration Number in the desired box.
Write SSC and HSC GPA information.
Fill up all the box carefully and finally click on submit option.
If you follow the above process, then you can easily able to submit your form for MBBS Admission 2021. After completing the online application submission, candidates need to pay the application fee. Otherwise, the application can't confirm by the authority.
You can also get application fee payment method from below.
Application Fee Payment Method:
When anyone submit their application from, this time an user ID will be generate automatically. Candidates need to pay the fee using the ID. Remember, every candidate can get a unique user ID. There is no chance to be duplicate.
However, all the candidates can pay the fee through their phone. But Teletalk is the only one way to confirm the application.
So, firstly arrange a SIM Card, then send the following message:
1st Message:
MBBS <Space> User ID and send the SMS to 16222.
Example: MBBS HKGBH
Now send the message to 16222. After that, you will get an reply message from the number. Let's follow the second step.
2nd Message: Type the following text to complete the application fee payment process.
MBBS YES PIN and send to 16222.
Example: MBBS YES 4718545
If you send the SMS correctly, then you will get a confirmation SMS from 16222. You can get a unique User ID and Password through this message. We suggest everyone to save the User ID and Password.
It will workable for downloading Admit Card to participate MBBS Admission Test.
Medical colleges List in Bangladesh
Dhaka Medical College admission
Chittagong Medical College admission
Shaheed Suhrawardy Medical College admission
Sir Salimullah Medical College admission
Mymensingh Medical College admission
Rajshahi Medical College admission
Sher-E-Bangla Medical College admission
MAG Osmani Medical College admission
Kalihati Medical College, Tangail admission
Rangpur Medical College admission
Dinajpur Medical College admission
Faridpur Medical College admission
Pabna Medical College admission
Noakhali Medical College admission
Jessore Medical College admission
Cox's Bazar Medical College admission
Comilla Medical College admission
Khulna Medical College admission
Shaheed Ziaur Rahman Medical College admission
Shahid Syed Nazrul Islam Medical College admission
Kushtia Medical College admission
Satkhira Medical College admission
Sheikh Sayera Khatun Medical College admission
Conclusion:
Well, that's was all about Medical MBBS Admission 2021 for those students who are interested to study in Medical College. We hope you have successfully understood this article. You can also bookmark our website to get MBBS Result 2021 for Admission Test.
If you liked this article, so never forget to share it with your friends. Thank you very much for being with All Result BD.