HSC Routine 2020 New Update News for Coronavirus: Here is the new official HSC Exam News Update for HSC Exam. You can get the original information declared by the Education Minister. Anyway, today I am going to share the latest information about New HSC Routine 2020 for All Education Board.
HSC Routine 2020
As you guys know that, Every year HSC Exam held on 01 April in Bangladesh. This date continues for many years. But this year will be a simple difference due to Coronavirus. You may check the new exam date and time from below.
Exam Name: HSC (Higher Secondary Certificate)
Exam Start Date: 01 April
End Date: 04 May 2020
Possibility to change: Already Changed
Organizer: Higher Secondary Board
This is the previous date. Most of the students and also their parents think the routine will be changed. We also got news from different newspapers. Education Minister also declared that. You may get a clear idea from HSC Exam News that I have mentioned below.
HSC Exam News Update 2020
On 21 March 2020, HSC Exam News 2020 has been published officially. They told that; The exam will be postponed. Also on 31 May 2020, Education Minister Dipu Moni told that; It is not possible to take HSC Exam if the Coronavirus (COVID-19) Pandemic situation is not favorable. You may get HSC Exam Update News 2020 from below.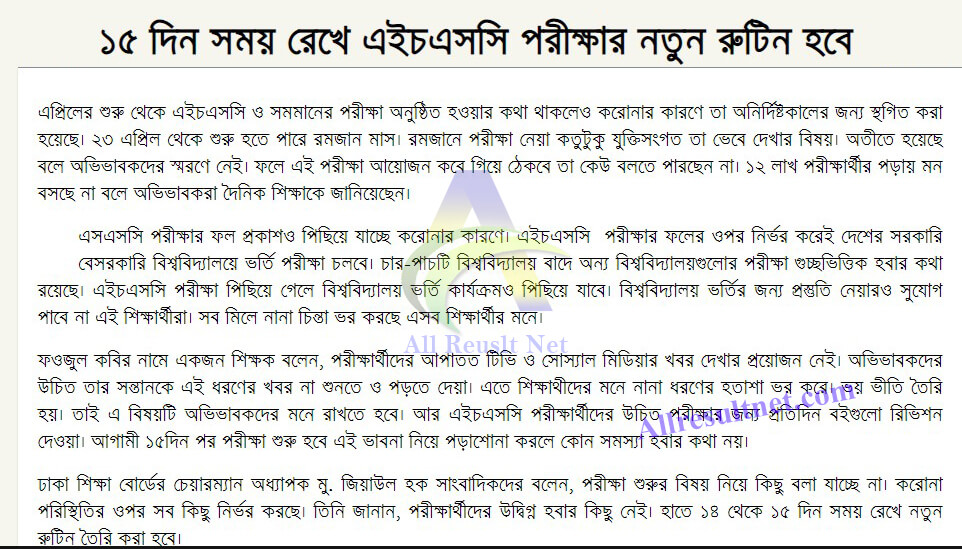 পরবর্তী নোটিশ সবার আগে পেতে পোষ্ট টি শেয়ার করে রাখুন 🙂
HSC New Routine 2020 Download Now
Official Exam Routine Download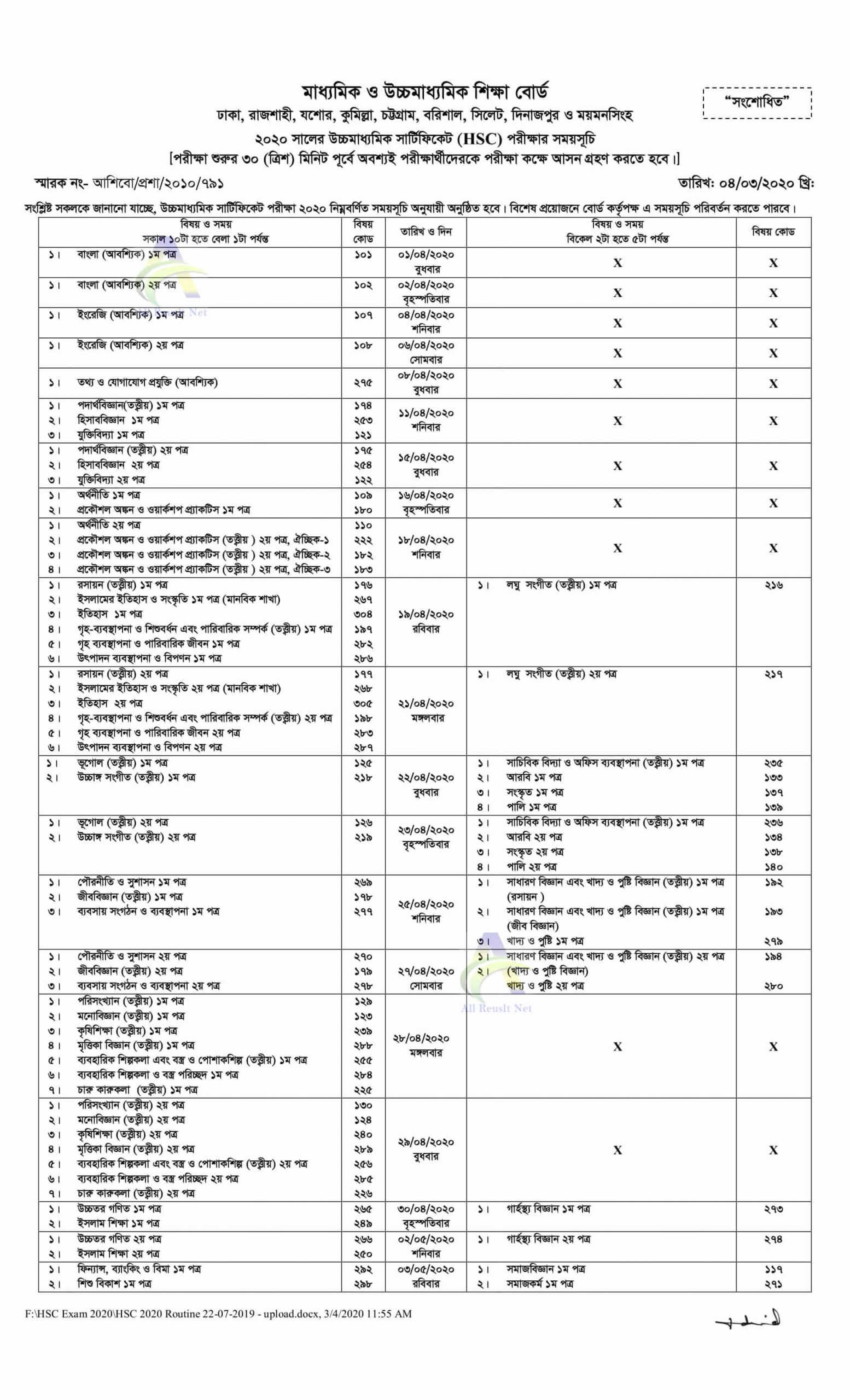 Download 2nd Part of The Routine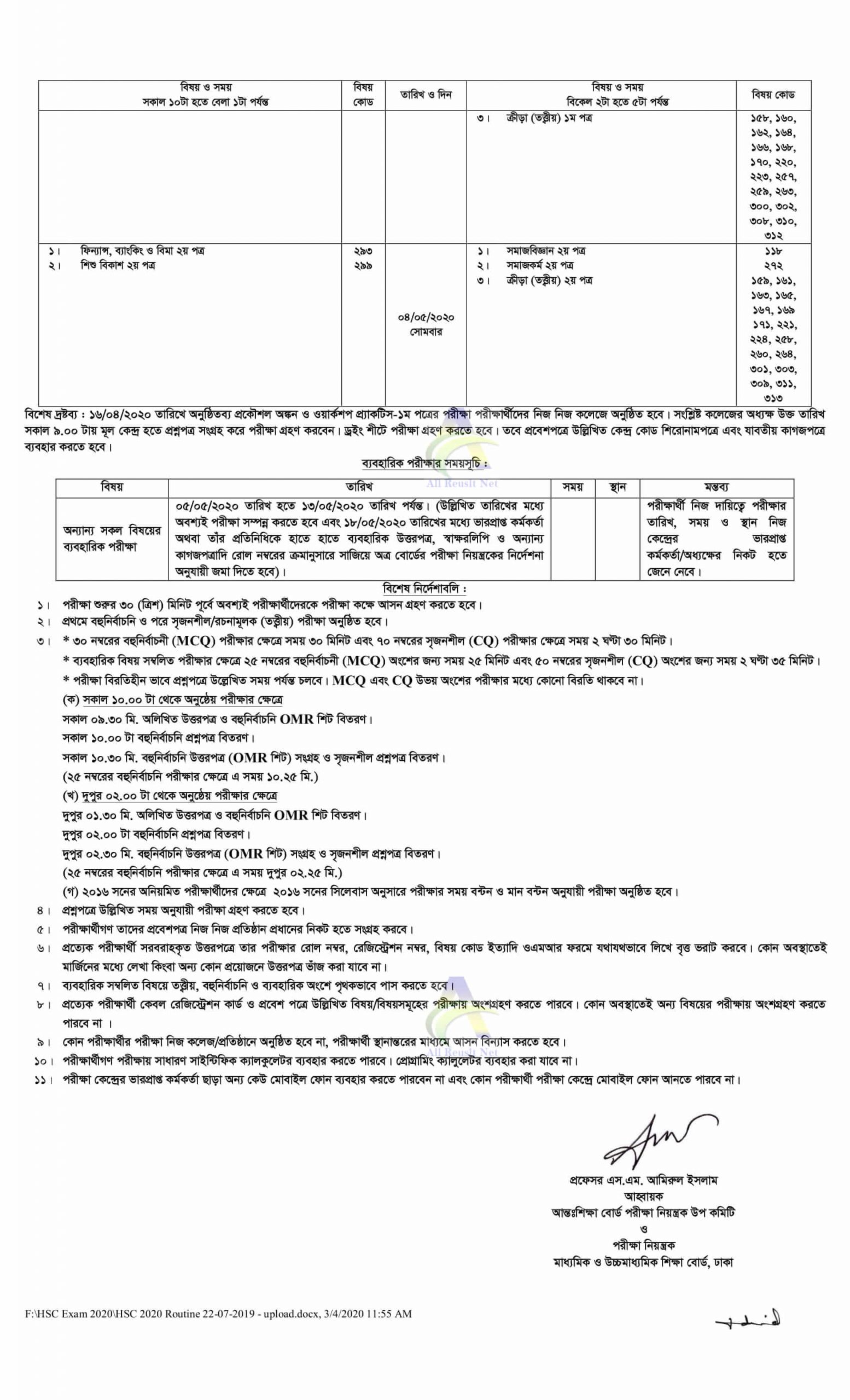 Download HSC Exam Routine PDF Image Version
In Conclusion:
So that's was all about HSC Routine 2020 Update News for Coronavirus. Here I have uploaded All Education New Board Date, Time and Official Notice of Education Minister. I hope you guys will be the success to download the exam schedule from our website.