Lakhs of Mobile users in the country are facing GP Network Problem today, February 23, 2023. Many users claimed that they are unable to make calls to Grameenphone Number from the morning. As per the report, the incident take place today around 08:00 AM. Till now, the problem is not fixed yet.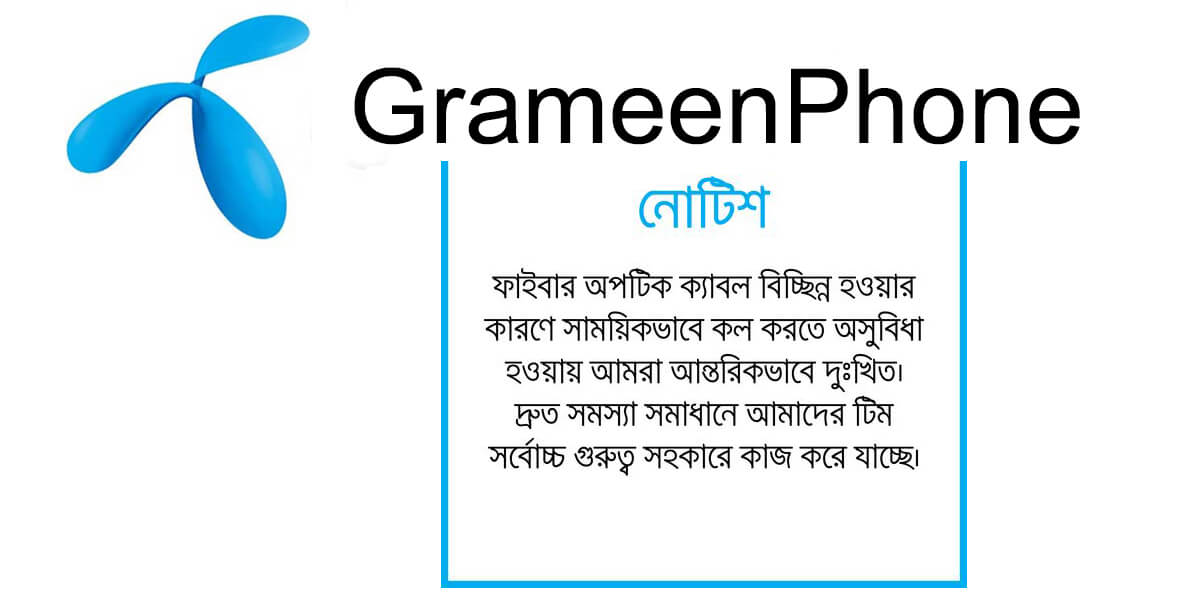 Meanwhile, Grameenphone stated that " We found that, fiber cable problem found today. For this, users may face temporary problems to make calls. We sincerely apologize for the inconvenience."
The Mobile Operator Company officially declared this through their Verified Facebook Page. They also said that the Grameenphone team is working to solve the issue as earlier as possible with utmost priority.
While the news, some of the users who are currently using Button Mobile Phone, they not even found any problem. They are able to make phone calls without having any issues.
Meanwhile, Grameenphone sources said that fiber optics cables have been cut off by bulldozers during road development work at two places in Sirajganj and one place in Tangail.
For the Latest Updates, Please Follow us on Google News (Tap on the Star icon to Follow)