Degree Admission 2022 New Date: National University (NU) extended the application date for Degree (Pass Course) Admission session 2021-2022. According to the new date, the online application's last date is 18 October 2022. Candidates can submit the application by 11:59 PM on the last day.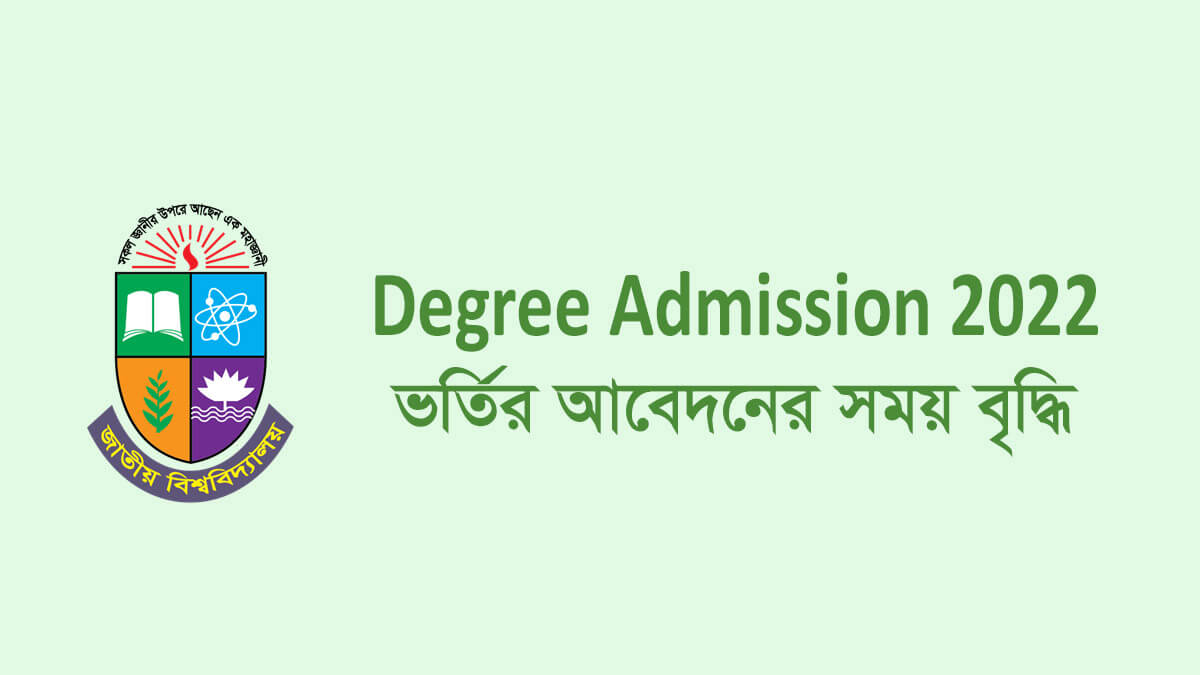 Degree Admission 2022: New Date Announced
Do you fail to apply for NU Degree Admission till the last date? Well, there is a good news for you. National University announced a new date for interested candidates. The new date has been announced by National University Authority.
Application For: Admission
University Name: National University
Admission Name: Degree Admission

Session: 2021-2022

Last Date: 18 October 2022.
Application Fee: 250 Taka
So, if you want to apply for admission, then we suggest you do not waste your time. Open the Admission Portal and provide your SSC and HSC Roll and Registration Number for application purposes.
ব্রেকিং নিউজ!!! ডিগ্রী ভর্তির আবেদনের তারিখ বৃদ্ধি করা হয়েছে। ১৮ অক্টোবর পর্যন্ত অনলাইনে আবেদন করা যাবে।
NU Degree Admission 2022 Apply Online
In this article, we will share the best method to submit the application online.
First, visit the official website here "nu.ac.bd/admissions" by clicking the direct link from here.
Click on the "Degree" Tab
Now Click on the "Apply Now" Button
Input your "HSC Roll/Registration"
Input your "Education Information" number.
Chose 5 to 10 College from the eligible list
Upload a recent captured Color Photograph (120×150 pixels)
Click on the "Submit" Button.
Finally, download the application form and print it.
Note that, sometimes It will be a long time to complete your application process. Because too many visitors visit the official website. So you will be won't able to submit your National University application quickly. Don't worry! You may try again within a few seconds.
You May Also Like: Sheikh Rasel Quiz Result 2022
In Conclusion
National University allows interested candidates to submit Degree Admission 2022 till 18 October. Later, the online server for application will be closed officially. So, candidates are advised to submit the application very soon. We hope you are successful to get the latest updates from our website.
If you liked this article, so please never forget to share. You may also like our Facebook Page or join our Facebook Group through the following links.